Health and well-being
Improving health is one of our greatest responsibilities.
Improving health is one of our greatest responsibilities.
Improving health and well-being is one of our greatest responsibilities and our core business is to develop effective and user-friendly pharmaceutical products that meet patient's needs. Our goal is to be a stimulating workplace with a clear health focus, both internally and internationally. Furthermore, it is imperative that that our employees operate in a safe and good work environment.
Galenica contribute to health benefits and entrepreneurship internationally through our partnership with Hand in Hand; an organization that fight poverty through entrepreneurship. Their mission is to give people in poverty the knowledge, skills and capacity to develop as entrepreneurs and thereby improving their quality of life and their human rights.
Read more about our Project Sunflower below.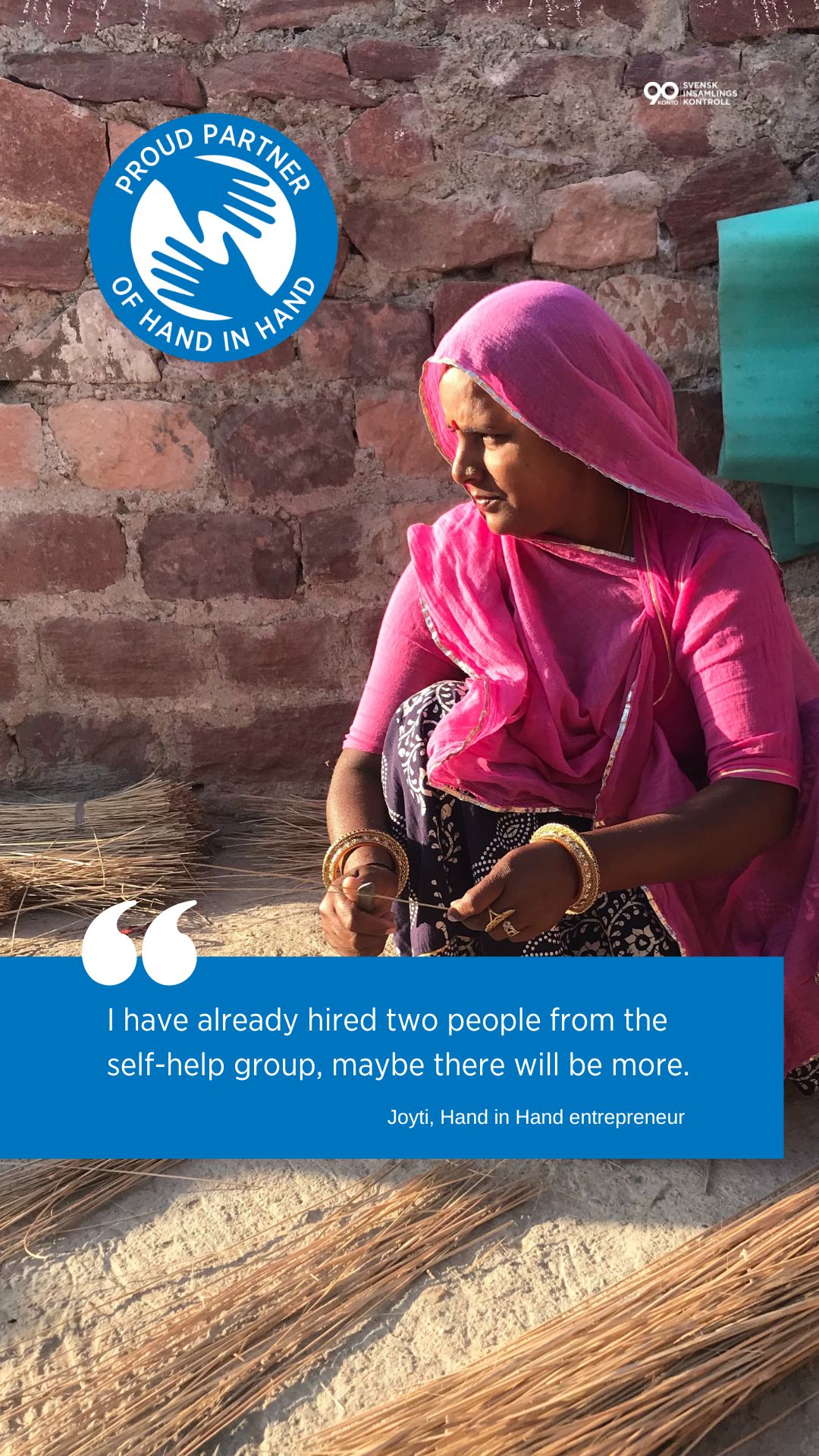 Overall satisfaction to work at Galenica
Health is strongly integrated in the workplace through physical initiatives, in employee surveys, through lectures and work-life balance. A prerequisite for the high-quality work that characterizes Galenica is that our employees are safe in the workplace. Our approach is a physically, mentally, and socially sound and stimulating workplace that gives our employees job satisfaction, a sense of security, and opportunities to influence their own work. In addition, we want our workforce to have a healthy work-life balance, with plenty of energy to enjoy their personal lives once they leave the workplace.
We always strive for an open dialogue, where employees can share any feedback they have. eNPS stands for Employee Net Promoter Score. Measured since 2019, this is a metric that reflects how our employees feel about working at Galenica. Using a 1-10 point scale, employees indicate how likely they are to recommend Galenica as an employer to others.
We are proud to say that our scores have been high – between 27 and 33 –since we started measuring in 2019 (the score is dipping in 2021 – the effects of not having been able to meet regularly for a long time due to the pandemic). Our eNPS provide us with a valuable indication of employee commitment and satisfaction at Galenica.
Climate initiatives
We work hard to find efficient ways to produce pharmaceuticals that have less impact on the environment without compromising quality, safety, and efficacy for the patient. This requires innovation, investment in research and development and business strategies that clearly address sustainability aspects. Some of our goals are resource- and climate-efficient operations and a sustainable value chain.
Read more about our climate initiatives.
Social and Ethics
Galenica is a value-driven business whose values shape not only our day-today operations but also the company's long-term strategy. Our goals include promoting equality, diversity, and competence development. It also includes being a sustainable and attractive employer for the future.  Our contribution to international sustainability goals is based on a healthy and inclusive corporate culture, a clear framework for respecting human rights and to contribute to health benefits and entrepreneurship internationally.
Read more about our social and ethical actions.