Working at Galenica
Developing innovative pharmaceutical products for the benefit of patients.
Developing innovative pharmaceutical products for the benefit of patients.
Galenica is the smaller, family-run pharmaceutical company that does the big and important jobs. We develop, manufacture and sell medicinal products both in-house and on behalf of customers.
With us, you will carry out traditional pharmaceutical development with a wide range of projects and processes.
You will have important responsibilities and will have a broad and diverse development. We combine broad academic knowledge with industrial experience.
Galenica's greatest asset is our dedicated employees together with our family-like corporate culture. It is important to feel both motivated and proud to work for us.
Our business is made up of different individuals, but common to all is that we act on the values of Team Spirit, Quality, Competence and Action. We encourage our employees to develop through personal goals, development plans and skills development. At Galenica, every employee is important and a great investment. Our ambition is that there should be opportunities for our employees to develop within their careers in different directions, for example as managers, project managers or specialists. Your development is important for our common development.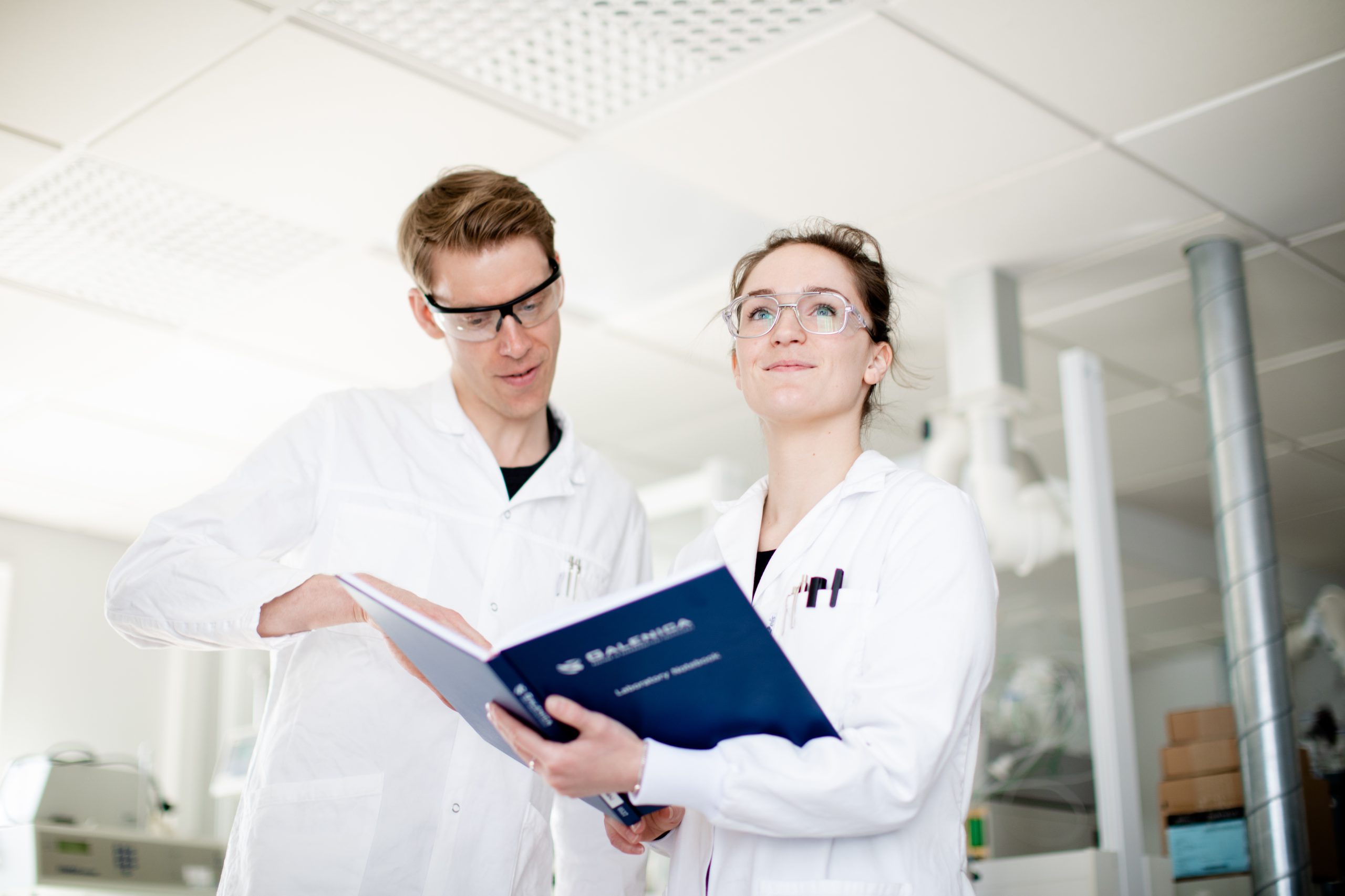 About Galenica
Today, around 75 colleagues work at Galenica. Galenica was founded in 1999 and has since been located in Medeon Science Park in central Malmö. Since 2020, we are together on two floors in newly built offices in the H-building. All in all, our premises consist of 4000 m2 divided into labs, production premises, storage and offices. Since 2020, we also have, through our membership in the employers' organization IKEM, a collective agreement for the industry between IKEM,  Unionen, Swedish Association of Graduate Engineers (Sveriges Ingenjörer), Naturvetarna and Ledarna.